Sample Site Design: Sarah Beer Official Site

Originally designed in 2006, re-designed in 2011.
Official web site custom designed for Sarah Beer, a Canadian radio personality, actress, and model who also offers professional voice overs for commercials, television, video games and other areas of the entertainment industry requiring high quality female voice over talent.



[ See the Live Web Site for Sarah Beer, Radio and Commercial Voice Over Talent ]
WARNING: Since our clients are free to change their layout and content as they please, we cannot guarantee that the current live site matches our standards of quality, security, and appropriate content. Click on the live site link above at your own risk.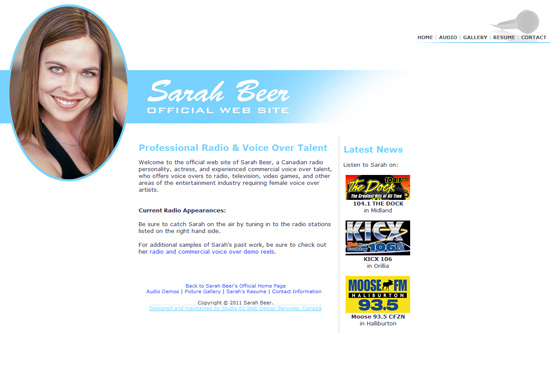 Back to Portfolio


OUR AFFILIATES